Commitment to Health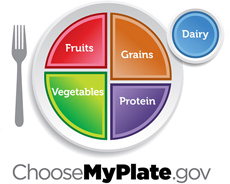 Our products play a key role in the journey toward healthy eating. USDA dietary guidelines recommend we eat more plant-based foods that provide fiber, antioxidants and healthier fats, including fruit, vegetables, whole grains, beans and nuts. These nutrients are linked to lower risks of heart disease, diabetes, cancer and obesity. 
Working with Nutrition Experts
Supermarkets throughout the US are increasingly employing in-house dietitians to provide consumers with the health and wellness information they seek. Seneca has taken a lead role in having our own nutrition experts provide educational resources on topics such as organics, GMO, BPA, recipes and serving suggestions. 
Seneca is working with Foodservice marketing staff and dieticians to provide tools to increase fruit and vegetable consumption in out-of-home settings.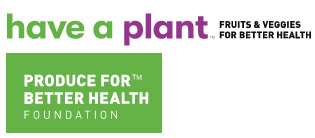 Produce for Better Health Foundation 
The Produce for Better Health Foundation (PBH) is a non-profit education foundation that is a leader in nutrition education and marketing. Their core purpose is to encourage Americans to eat more fruits and vegetables to improve public health.
Since 2010, Seneca has been a major contributor to PBH in support of our common goal to educate our customers how to eat healthy, nutritious food.

Canned Food Alliance
The Canned Food Alliance (CFA) is a consortium of steelmakers, can makers, food processors and affiliate members that have joined together to communicate the many benefits of canned foods, including nutrition, convenience, affordability, year-round availability and sustainability. Seneca Foods has been on the Board of Directors since 2005 and has been a major contributor.
Our Philosophy
Nutrition
Harvesting from the farm when ripe and thermally processing right away locks in nutrients at their peak.
Availability
Our products can be stored for long periods of time and are always ready to use.
Convenience
Our products are recipe ready—no peeling, washing or slicing necessary.
Cost Effectiveness
In most instances, our products are less expensive per serving than fresh products. 
Variety
Among our industry, we offer one of the most complete lines of canned and frozen fruits and vegetables with hundreds of different products and sizes. 
Low Sodium and No Sodium Vegetables 
Seneca offers an extensive line of low sodium and no sodium vegetables that are delicious and an excellent alternative for health-conscious consumers. 
Innovation
We introduced vegetable cups and microwaveable vegetable pouches for retail consumption. We also offer an aseptic vegetable and ready-to-eat bean pouches for foodservice and export. 
Healthier Snacks 
We help people make healthier choices with our crispy apple, sweet potato, and pear chip varieties. These delicious, convenient products are low fat, low sodium and have no cholesterol. Additionally, our chips are gluten-free with no trans-fats–just real fruit goodness. Together, these attributes make our snack chips the preferred choice among health-conscious consumers.