As a self-manufacturer of cans used for the majority of its products, Seneca Foods has been committed to developing BPA non-intent alternative can linings since 2009.
In 2017, Seneca Foods is demonstrating this continued commitment to food safety education by placing Valspar's valPure® logo on the front of their flagship Libby's® brand vegetable labels. The valPure® lining has been evaluated using Safety by Design, a process modeled on pharmaceutical development. We are the first major canned vegetable processor to switch to BPA non-intent linings and hope to set the standard for the industry.

View the full press release here.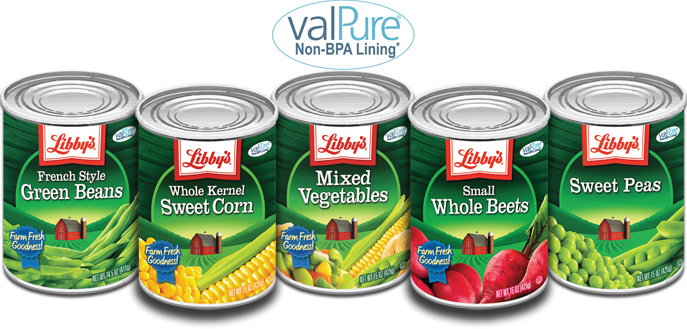 For more information about valPure®, please visit www.valpure.com