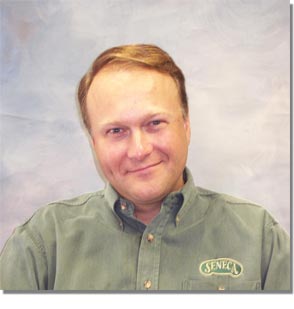 To our valued customers and partners:

For over six decades, Seneca Foods has adapted to changing consumer preferences for fruits and vegetables. From being the first to offer frozen concentrated grape juice in 1950, to our market-leading vegetable cups and pouches, Seneca has been an innovator in the prepared produce industry.   
Today, we find ourselves amid a particularly dynamic period as consumers increasingly look for faster, fresher and cleaner attributes for our products. We understand and appreciate their desires, and have been moving rapidly to expand our offerings to meet their expectations through wide ranges of packaging and product innovations. 
At the same time, we continue to nurture and protect food safety and quality, environmental protection and overall sustainability through strict adherence to a set of fundamental beliefs. We have a simple philosophy at Seneca of doing things the right way the first time. 
This philosophy has helped us build a reputation among our customers and consumers for safe, nutritious and valued products which make us confident when we say that we stand for "Farm Fresh Goodness Made Great." When it comes to fruits and vegetables, we take pride in the fact that what we do matters, and it matters most to those that have the least. We take this responsibility very seriously at Seneca and will continue to do so for many decades to come.
On behalf of myself, and everyone at Seneca Foods, we look forward to working with you.
Sincerely,

Kraig Kayser
Chief Executive Officer
Seneca Foods Corporation